Services
The services provided by AA GRAFA are audit, accounting, financial and tax consulting, and legal services with the highest level of expertise. We deal with those who want and deserve the best. 
We genuinely care about your business. We work with passion and great responsibility. We hold ourselves to the highest standards and maintain a high quality of work. We always focused on providing cost-effective services to our customers. We ensure that our services not only provide a solution to the customer's problem but also help businesses to save money. 
Our Primary Services:

A complete range of high-quality accounting services and tax advice for your company in Latvia. It is easy to outsource all bookkeeping and accounting operations to our senior accounting professionals.

Preparing a full bundle of legal documents needed to start a new company in Latvia. Assistance with opening bank accounts. Registration of new company in tax, supervisory and control authorities.

We provide a systematic examination of data, statements, records, operations of an enterprise for a stated purpose.
What does outsourcing of accounting mean?
Accounting outsourcing is the successful business strategy that allows companies focusing to core business operations. As the outsourcing service provider and your partner:
We will care about all your accounting thus there will be no need for a team of in-house accountants.

We submit all accounting reports and tax returns on time.

We take all responsibility for any delayed reporting fines. 

We increase the accuracy of accounting information and tax reports.
We are very flexible in terms of the form of cooperation – starting from a one-time tax return preparation to a subscription based service with a fixed monthly payment. We are fully responsible for the quality of the services provided to our clients, our liability is insured.
Accounting services
Legal services
Auditing services
Our projects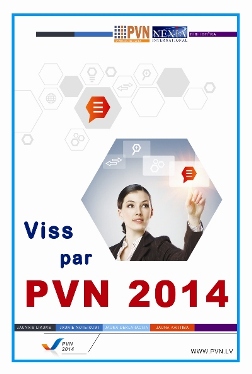 In cooperation with the publishing house LLC "PVN Konsultacijas" was prepared for publishing a new book addressing the application issues of the new Law on VAT.
To get this book: 
PVN Konsultācijas SIA  
t. 29 62 00 20.