Assessment of Accounting Records
Every manager is responsible for the data of the firm's activity submitted to the supervisory authorities. In some cases, either the company's accounting records are kept in poor quality, or they are not kept at all. If this is the case the only solution is seeking a qualified specialist's assistance. We will assess the condition of your company's accounting record keeping system and provide you with recommendations as to how it can operate in accordance with the laws and regulations of the Republic of Latvia.
Result:We will make sure your accounting records are accurate so you will be able to submit the correctly revised reports to the supervisory authorities within the given time period.
The stages of our work:
Analysis of the organization's financial and economic activity and audit of accounting records. During this stage all documents in the income and expenditure of the assessed period are examined for their existence and correctness.
Creation of a list of reports and documents needed. The action plan for restoration of accounting records and a list of missing or incorrect documents is compiled.
Renewal of source documents, if they are not available. During this stage the duplicates of all income and tax invoices, certificates of the work completed, bank statements and other missing documents are requested.
Preparation and submission of the corrected reports. Reports are drawn up on the basis of the documents received, which are compared to the prior submitted reports for the particular time period. In case of any discrepancies, the adjusted declarations are submitted to the State Revenue Service.
Accounting services
Legal services
Auditing services
Our projects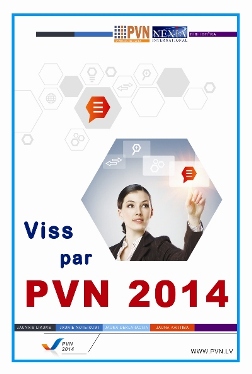 In cooperation with the publishing house LLC "PVN Konsultacijas" was prepared for publishing a new book addressing the application issues of the new Law on VAT.
To get this book: 
PVN Konsultācijas SIA  
t. 29 62 00 20.