Audit services

Audit of accounting and reporting helps to save your time and money and gives confidence in the correctness of your accounting.
Internal Audit
Internal audit is one of an underestimated resources. It can increase the efficiency of business processes of a company. If the company has good corporate management, it is a positive signal to potential investors and creditors, that will make your company more attractive for the investments.
Express Audit
The express audit service is a special type of audit inspection, which is useful if there is a need for operational assessment of the company's accounting records. It should be noted that along with a minimum period of time needed for this type of an audit, there is a range of other advantages, one of them is a substantial decrease in audit costs.
Company's Tax Audit
A tax audit is the audit inspection of tax records and tax reports, where their compliance with the existent laws and regulations is inspected.
Accounting services
Legal services
Auditing services
Our projects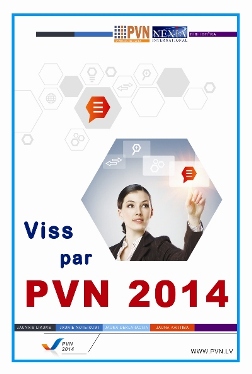 In cooperation with the publishing house LLC "PVN Konsultacijas" was prepared for publishing a new book addressing the application issues of the new Law on VAT.
To get this book: 
PVN Konsultācijas SIA  
t. 29 62 00 20.