Internal Audit
Internal audit is one of an underestimated resources. It can increase the efficiency of business processes of a company. If the company has good corporate management, it is a positive signal to potential investors and creditors, that will make your company more attractive for the investments.
Tasks undertaken internal audit
Assessment of the internal control system ensuring compliance with the laws and regulations, preservation of assets, productivity and effectiveness of business units.
Efficiency analysis and assessment of the risk management system, recommendation of methods for the reduction of risks.
Assessment of compliance of the corporate management system of a company with the principles of corporate management.
Assessment of the information systems (information technology).
Internal audit:
Will not eliminate and identify all human errors and misconducts, but will minimize their occurrence and increase the possibility that they will be detected faster through the use of an auditing procedures.
Can not examine every business process very frequent, but it can optimize the selection areas and business units to be examined, based on the prior risk analysis conducted.
Does not develop procedures for the company's business units/ departments, as it has a negative effect on independence of the internal audit.
But do analyze the efficiency of procedures developed by other structural units/ departments within the scope of the internal control system of the company.
Accounting services
Legal services
Auditing services
Our projects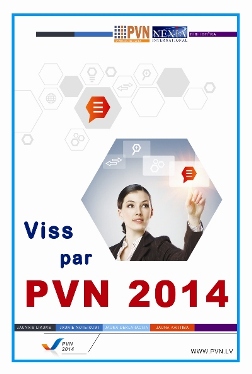 In cooperation with the publishing house LLC "PVN Konsultacijas" was prepared for publishing a new book addressing the application issues of the new Law on VAT.
To get this book: 
PVN Konsultācijas SIA  
t. 29 62 00 20.