Our partners
"No man is an island", "A friend in court is better than a penny in purse" read the world famous proverbs. AA GRAFA expresses appreciation to all our partners and customers that we have developed a professional trust based relationship with. We thank sincerely everyone who has shown us their support and we hope for further cooperation.
The interests of our customers in Lithuania are represented by UAB "Gusarovas ir partneriai". It is one of the first and most professional companies in the field of business accounting and tax consultation.
Why Us?
We focus on success and high achievement for our customers. When providing consulting services to businesses, we always remember that everything we do is done for the benefit of our customers. Maximum care and attention to our customers and complete understanding of their problems is our accepted standard of conduct.
We would like our customers to return to us presenting us with more and more challenging tasks as time goes on.
Team of Professionals
The company expects high standards from our personnel. We have managed to build a highly trained efficient workforce, whose level of proficiency continues to grow, ensuring the provision of high quality consulting services and synergistic collaboration with clients.
We consider our many successfully completed and implemented projects as the best sign of our professionalism.
Accounting services
Legal services
Auditing services
Our projects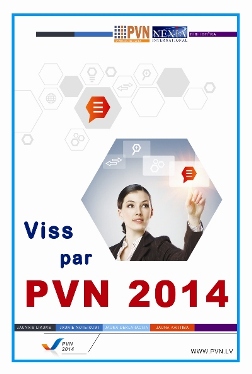 In cooperation with the publishing house LLC "PVN Konsultacijas" was prepared for publishing a new book addressing the application issues of the new Law on VAT.
To get this book: 
PVN Konsultācijas SIA  
t. 29 62 00 20.