Accounting services
Our accounting service provides a full set of tax and accounting records for companies of all legal forms. Depending on the selected taxation system of a company, the specialists at AA GRAFA are ready to offer accurate accounting records in keeping with the laws and regulations. We guarantee the timely submission of all reports thus no sanctions will be imposed.
Why do you need this service?
We provide an accounting service that will put all your accounting records in order. We help to select the taxation scheme that is most beneficial to your company, and we will deal with all communication with the State Revenue Service.
Keeping your own accounting records or doing it in a semi-professional way can often lead to complications, such as missing the deadline for submission of reports, imposed penalty sanctions and costly fines. A qualified accounting service provided by a professional firm gives you a peace of mind to focus on your business and not get distracted from taxation issues.
Accounting services include:
Maintaining accurate books (Accounting record keeping, incoming documents registration, bank reconciliation, general ledger, financial graphs);
In depth consultation on matters related with tax and supervisory authorities, including the complex issues.
Keeping personnel records.
Employment law advice also provided..
Accounting services
Legal services
Auditing services
Our projects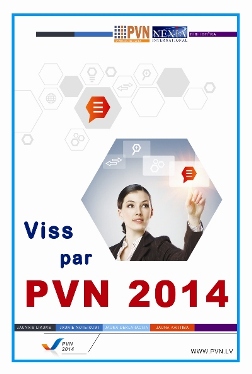 In cooperation with the publishing house LLC "PVN Konsultacijas" was prepared for publishing a new book addressing the application issues of the new Law on VAT.
To get this book: 
PVN Konsultācijas SIA  
t. 29 62 00 20.