Legal Entities Registration
The company AA GRAFA provides its customers with a full set of registration services for legal entities of different types. If you are looking for a highly qualified service, our specialists will be happy to support and assist you.
Registering a new company, we prepare and file all necessary legal forms to State Register of Enterprises and tax authorities.
We provide the following services:
Preparation of foundation documents. The foundation documents of a newly established legal entity should include its name, legal address, type of ownership, statutory capital, as well as the management structure of this organization.
For existing companies we converting the statutory capital from lats (the monetary unit in use in Latvia up to 2014) to Euro.
Registration, re-registration and winding-up of organizations of any form of ownership, as well as changing the form of ownership.
Making changes to charters, changing the amount of a statutory capital and increasing or decreasing it.
Documents required:
Application Form
Founding Agreement or Resolution of the sole shareholder
Articles of Association
Bank's reference on payment of share capital/li>
Register of shareholders
Founders' place of residence and ID (for natural persons)
Desired company's name.
Consent of the board members
Additional information:
Choosing our company you will receive a detailed consultation on all matters related to establishing your company: starting from the selection of the optimal legal structure to drawing up the memorandum where the areas of responsibility of the board of directors are determined (to learn why it is necessary – see the information on the responsibility of a member of the board).
Accounting services
Legal services
Auditing services
Our projects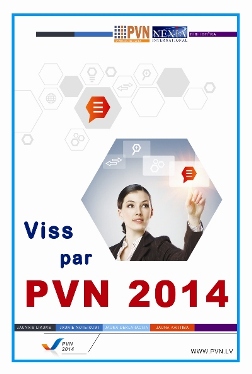 In cooperation with the publishing house LLC "PVN Konsultacijas" was prepared for publishing a new book addressing the application issues of the new Law on VAT.
To get this book: 
PVN Konsultācijas SIA  
t. 29 62 00 20.