Accounting Consulting Services
Qualified maintenance of accounting records is one of the most important elements of any company's activity. If the accounting records and preparation of reports are done according to the laws and regulations, the company will work efficiently and save money. Accounting consulting services provide an opportunity to eliminate all kinds of mistakes in official reports and avoid any potential problems with supervisory authorities.
Accounting consulting services are provided on the following matters:
Maintenance of accounting records in the system;
Completion and submission of all kinds of reports;
Drawing out accounting documents, error detection and elimination;
Development of an accounting policy for the accounting and tax record keeping requirements, making changes to it as required.
Organization and implementation of internal controls over transactions, operations, etc.
Accounting consulting services include:
Consultation on accounting records in line with the International Financial Reporting Standards and the law enactments of the Republic of Latvia.
Provision of consultancy services on matters related to the cooperation with the State Revenue Service, including complex issues.
Consultations on human resource matters such as personnel records, staff documents and calculation of the mandatory state social insurance contributions (VSAOI).
Consultation on Bookkeeping Matters
If you are not in a position to acquire accounting consulting services, you will need to read the complex literature on a regular basis and follow the news in order to keep on top of all the changes and amendments. Even keeping on top of that may not help to give you certainty that the interpretation of a particular matter is correct and unequivocal. Usually there is a lack of time to do it all, which often results in mistakes being made. As a result, there is a risk of objections and penalty sanctions imposed by supervisory authorities.
These are the cases when the accounting consulting services provided by the specialists of AA GRAFA will help you. A consultation provided by a competent accounting specialist can help to find and correct mistakes without any inconvenience.
Accounting services
Legal services
Auditing services
Our projects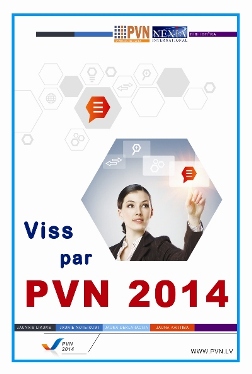 In cooperation with the publishing house LLC "PVN Konsultacijas" was prepared for publishing a new book addressing the application issues of the new Law on VAT.
To get this book: 
PVN Konsultācijas SIA  
t. 29 62 00 20.