Drawing up and Submission of Reports
The preparation and submission of reports is at the concluding stage of the tax and accounting records process. This entails the preparation of tax returns, accounting and statistical reports about a specific time period, based on source documents.
AA GRAFA prepares all types of reports for companies of all types of ownership or selected taxation system. Our specialists will draw up your company's reports professionally and always timely.
Why is the completion and submission of reports a necessary service?
Sometimes it is difficult for a manager of a small company or a sole trader to understand all nuances of preparing reports, even if the initial record keeping, such as incoming documents processing and registration in the accounting software, is done by himself. In this case the professional service is invaluable.
The main advantage of this service is its ease of use. All documentation is prepared, examined and submitted in timely manner according to the laws and regulations. We will never disclose any data we have received during the process of preparing documentation. Confidentiality is a core value of our company.
Our Tax Reporting service includes:
Drawing up and filing of VAT returns and payroll reports.
Preparation of a company's annual report (including a cash flow statement) and appendices to the annual report.
Income tax declaration and advance payments of income tax calculation.
Completion of annual personal income tax declarations.
Preparation of tax declarations for micro-enterprise taxpayers.
Other tax and statistical reports (Intrastat etc.).
Accounting services
Legal services
Auditing services
Our projects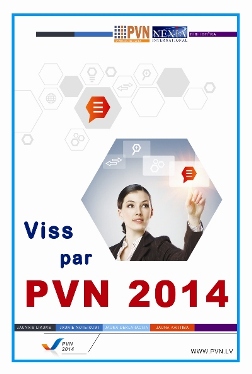 In cooperation with the publishing house LLC "PVN Konsultacijas" was prepared for publishing a new book addressing the application issues of the new Law on VAT.
To get this book: 
PVN Konsultācijas SIA  
t. 29 62 00 20.